Community Projects
Our community projects are inclusive, fun and supportive - encouraging participants to learn new skills in a welcoming and friendly environment. Our workshops inspire people to explore their creativity and imagination, whilst the finished mural or creative outcome empowers a feeling of pride and ownership of spaces and places.
We enjoy engaging with members of the community from diverse backgrounds with a variety of lived experiences, always ensuring our workshops are well structured and adapted to suit the needs of participants.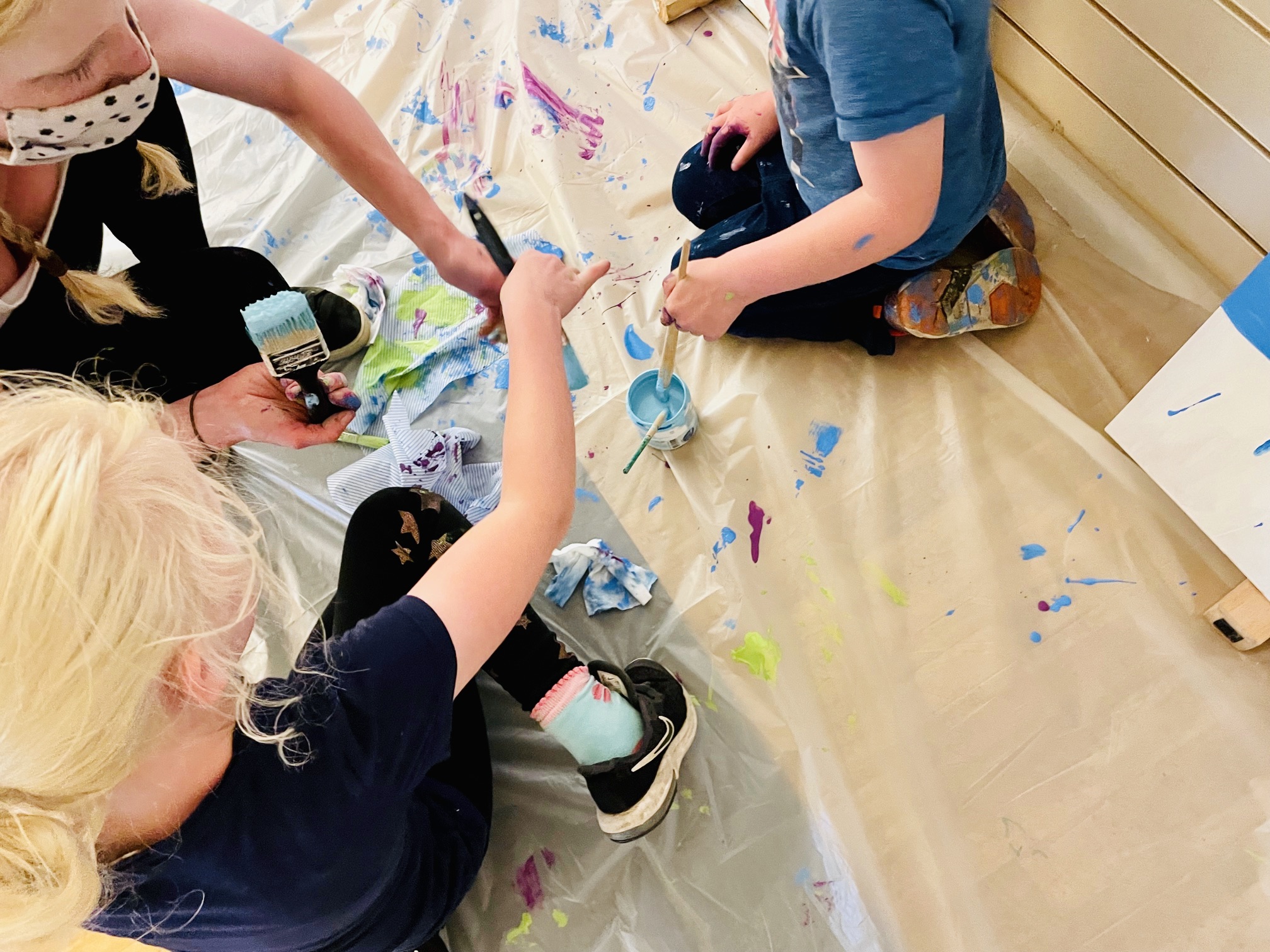 ________________
Our projects are;
Joyful, engaging and accessible for all
Support integration, learning and strengthen community connections
Flexible and adaptable as the project develops
Exploring global topics and sustainability
Can be tailored to suit organisation's outcomes / budgets and participant's ages / abilities
We have experience in;

Offering engaging, creative and fun experiences for groups of people
Creating spaces that are welcoming, inclusive and promote learning and sharing
Working with the New Scot (refugee) community and others marginalised by disadvantage
Fulfilling both funding body and organisational objectives
Delivering high quality community art work, which participants can feel proud of
Supporting people with a variety of needs, personalities and backgrounds
How We Work

Positive communication, efficient ways of working and meaningful decision making are extremely important to us. We strive to put the individuals participating in the project at the heart of what we do, whilst still achieving necessary outcomes in time and on budget.
We pride ourselves on being friendly, helpful and approachable and maintaining a professional, patient and kind manner at all times.
What We Offer

Project planning, organisation, delivery and reporting

Bespoke combination of workshops and installation

Social media content to advertise and promote the project

Support to organise an end-of-project celebration event for the community

Advice on funding opportunities if you are seeking funding to work with us
As well as running Infinite Sky, we both work as managers, coordinate creative projects and deliver workshops for ScrapAntics - a creative recycling and social justice organisation based in Dundee.
The budgets of the projects we co-manage range from £500 - £18,000.

Please get in touch with us to find out more, if you have a community group you'd like us to work with or a space you want help transforming.